How we work
Colin and Chantal Elliott, founders of the Design and Landscape Centre have been offering garden design and landscape construction since 1990. We grew to become one of the most successful domestic landscaping contractors in the UK. During that time we planned over 1,000 gardens throughout the UK, mainland Europe and further afield.
In 2005 we opened an office in France and became the Garden-Design Co. Now with facilities west of London and south of Paris, we are ideally placed to serve clients throughout Europe. In addition to offering garden design to clients around the globe, we teach the subject at the head of the Garden Design Academy.
We are able to instruct and work with a range of craftsmen to ensure the garden of your dreams becomes a reality and regularly take on a project-management role to see the garden through to completion.
Our strengths include:
Design experience

With nearly 1,500 gardens to our name our expertise ensures we know how to get the best from your garden.

Landscape experience

Not all designers understand construction; we do, and your project can only benefit.

Read more

Technical expertise

We use modern technology to help people achieve their goals. Art, craft and science in perfect harmony.

Central location

With facilities west of London and south of Paris,we are ideally placed to serve clients throughout Europe.

Read more


Plantsmanship

Suprisingly rare in our industry, we know and understand plants well. Plants are the heart and soul of our gardens.

Read more


Follow up

A garden is not static, it changes as it grows and will need intervention at times. We can advise on appropiate maintenance programmes.
Our beliefs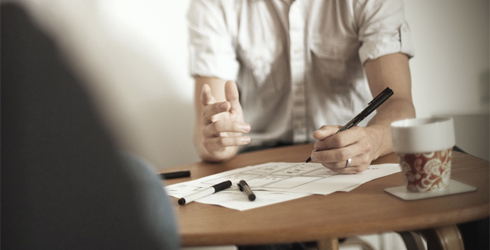 We believe gardening matters...everywhere
We are delighted to be asked to work in a wide range of styles, in properties of all types and sizes and in any country. We prefer not to be pigeon-holed as designers of "modern" or "traditional" gardens, for instance, allowing full range to our creativity in a diverse array of projects.
We believe in looking at the bigger picture using our expertise, research and on-site visits to propose innovative solutions. Only then can we create spaces and those tiny but essential details at the heart of irresistible gardens, which complement the space and those who will use it.
We believe in combining science and madness. Mixing the spirit of the place, an ethic of sustainability, design thinking, creativity and cutting-edge technology in order to create the unexpected.
We strongly believe that a garden is essential to a balanced life - You have to live it.
Contact
Call
/

e-mail

If you haven't been in touch with us before, contact me, Colin Elliott:
+33 (0) 254 40 15 42
colin@garden-design.co.uk
Fax
We have one somewhere!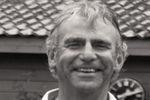 Colin Elliott
+33 (0) 679 42 33 87
Garden Design Co
Blog
Read more about us, our projects and our thinking in the blog, where we share our thoughts on plants, gardens, design, society, France and other things that interest us to clients, partners, and friends:
Here's some posts you might be interested in starting with:
Work
Would you like us to work with you? We're always interested to hear from clients with a passion for their gardens, their environment and their future. Send a mail to colin@garden-design.co.uk
… so, you've reached the end of this site. Well done.
This might mean that you find us rather interesting and would love to chat with us a little bit more, or that the scrollwheel on your mouse got stuck.
Either way, you might want to follow us on Twitter or send us a mail.
We'd love to hear from you.